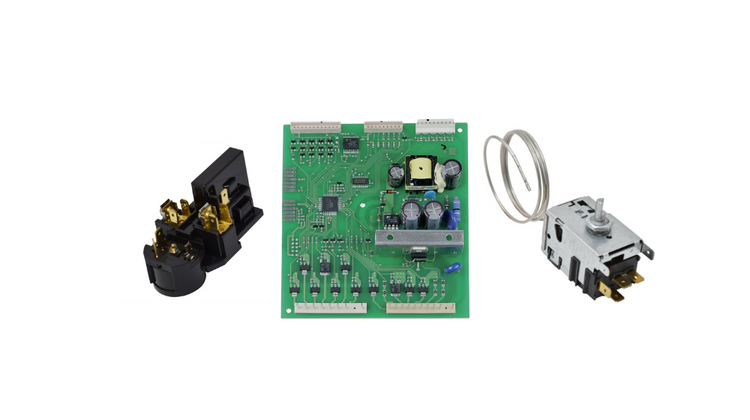 Collection:

Fridge Electrical components

Are you in need of new refrigerator electrical components such as a PCB (printed circuit board), thermostat, or a starting relay, we've got you covered. Whether you need a new, or a recycled used part to save you money and the environment. And if you're feeling a bit handy, we've got videos on our youtube channel to show you how to replace the electrical components like a pro.

But here's a pro-tip: When searching for electrical components make sure to have the full model number or spare part number handy (Model numbers can usually be found on your machine's identification plate). Trust us, it'll save you a lot of time and prevent any missteps in your search for the perfect replacement electrical components.

is your fridge lacking that all-important electrical component you need to get it working? Don't let it bring you down, we've got everything from thermostats to overload protectors to get you back up and running. Just think of it as an opportunity to give your fridge a little upgrade, like installing a built-in ice cream maker or a temperature-controlled wine cooler. And if all else fails, just stick an "Out of Order" sign on it and call it a day!